Closing Reception
Daniel Melo : Making Out Who's Seeing You
Sunday, November 12, 2017
12 – 2pm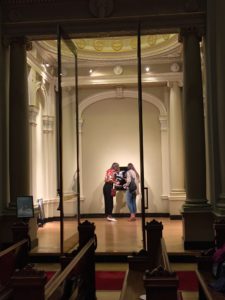 September 9, 2017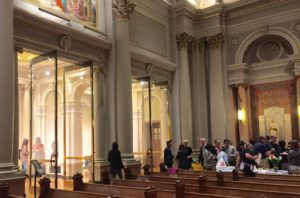 June 2, 2017
Opening Reception: The Abstract Sublime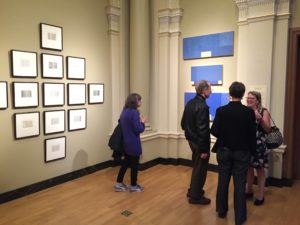 November 20th 2016
Lecture and Discussion with Brother Keith Warner, OFM
Moral Artistry and Beauty in Laudato Si'
A lecture and discussion with Brother Keith Warner, OFM titled Moral Artistry and Beauty in Laudato Si'. The talk focused on Pope Francis' second encyclical Laudato Si' is a worldwide wake up call to help humanity understand the destruction that man is rendering to the environment and his fellow man. Warner discussed the beauty in this text, and how we can apply the call to care for a common home.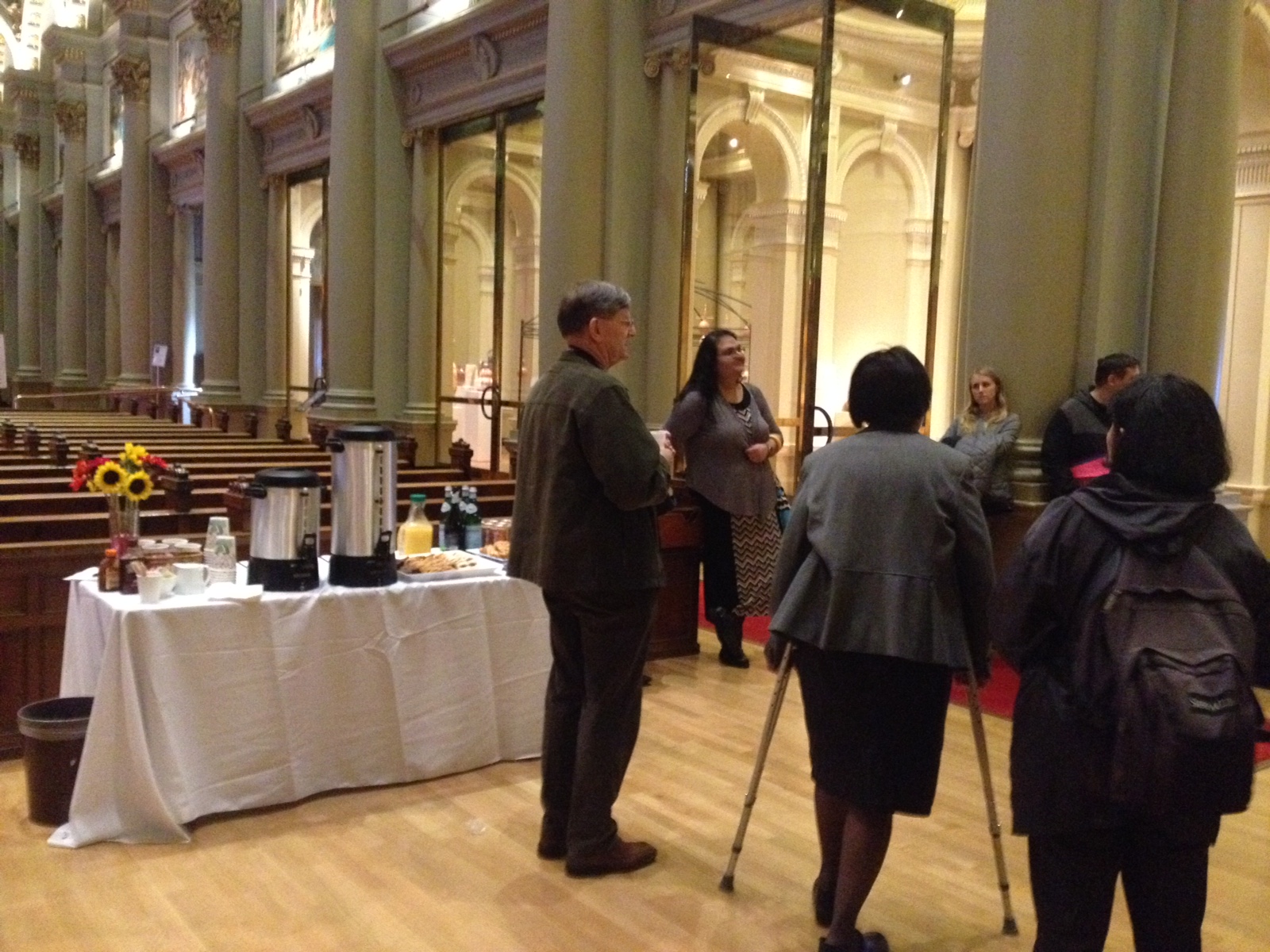 October 30th 2016
Opening Reception
Vessels of Memory: Earth Sounds in the Work of Arturo Araujo, SJ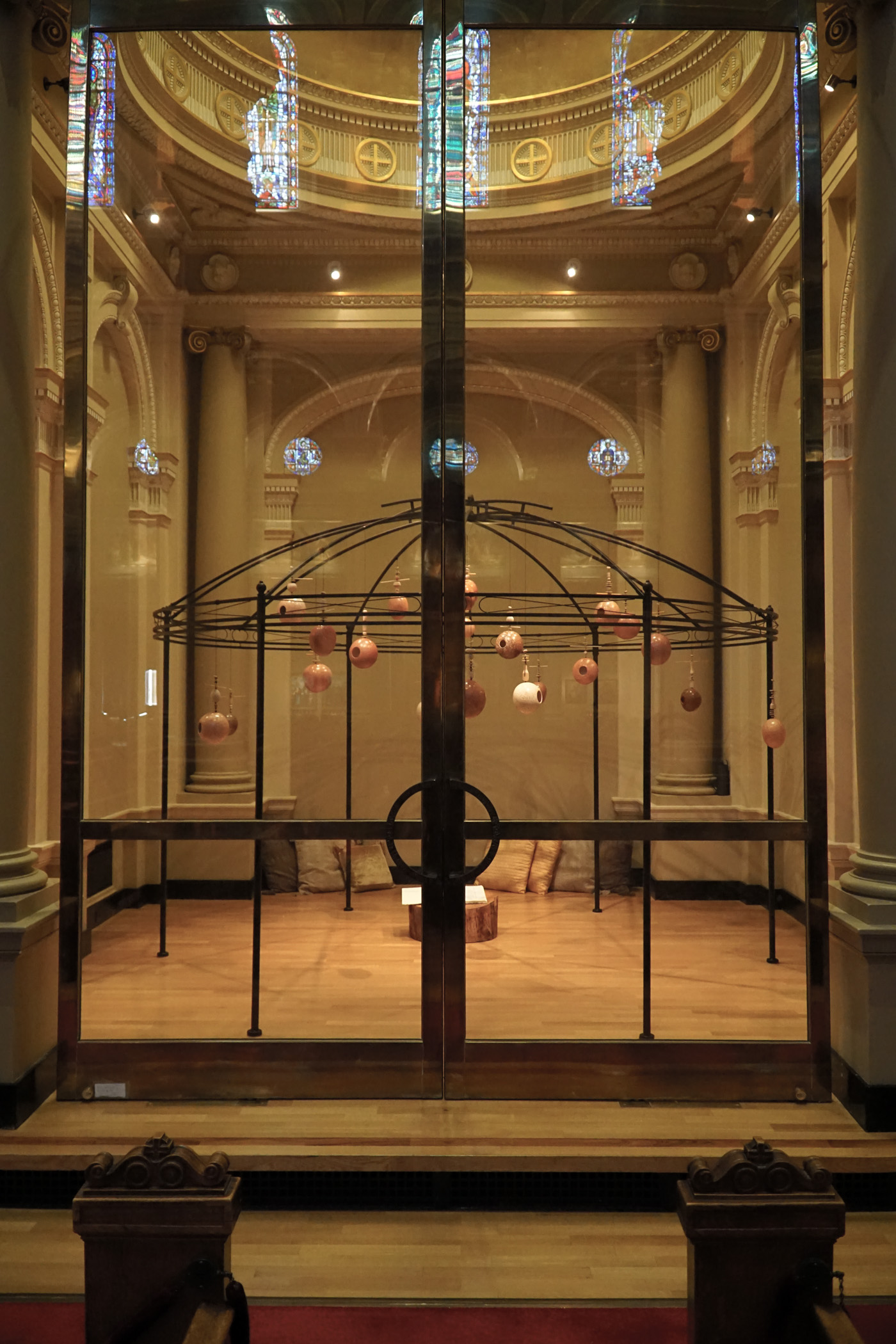 APRIL 22nd – 24th 2016
An International Symposium:
Reimagining the Globe and Cultural Exchange: From the World Maps of Ricci and Verbiest to Google Earth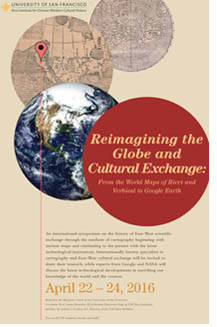 April 22nd and 25th 2016
Concert: Matteo Ricci: His Map and Music
Presented by ¡Sacabuche! Ensemble and the USF Ricci Institute

THURSDAY, APRIL 14th 2016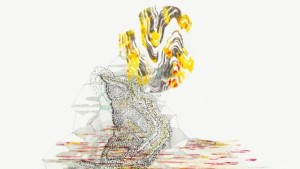 WEDNESDAY, MARCH 30th 2016
Lecture and Opening Reception for Mapping "The East": Envisioning Asia in the Age of Exploration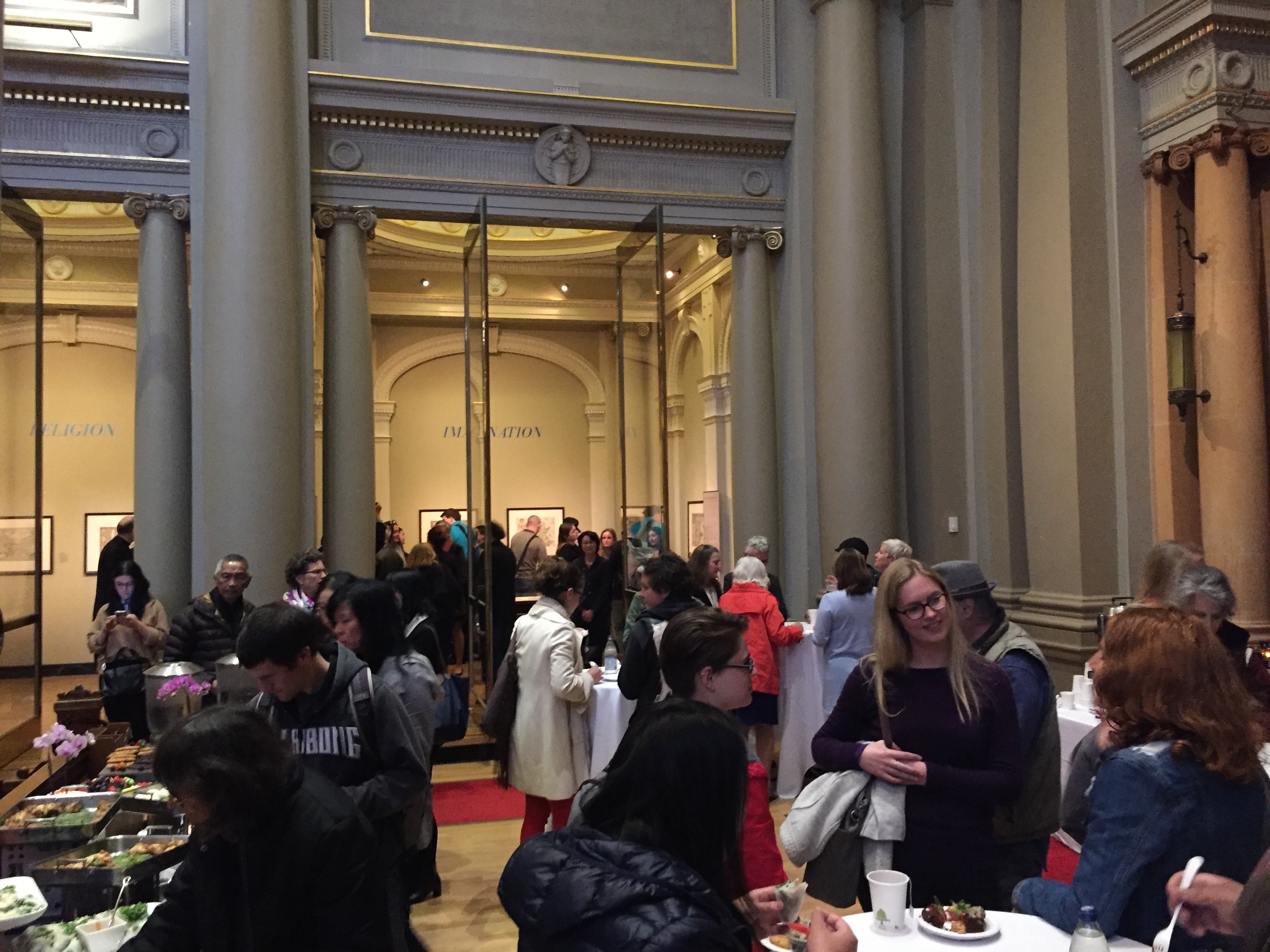 THURSDAY, FEBRUARY 25th 2016
"Nicole Ahland: An Interchange for Art and Religion"
WEDNESDAY, FEBRUARY 17th, 2016
Nearing the Clearing: A Panel Discussion on the Work of Nicole Ahland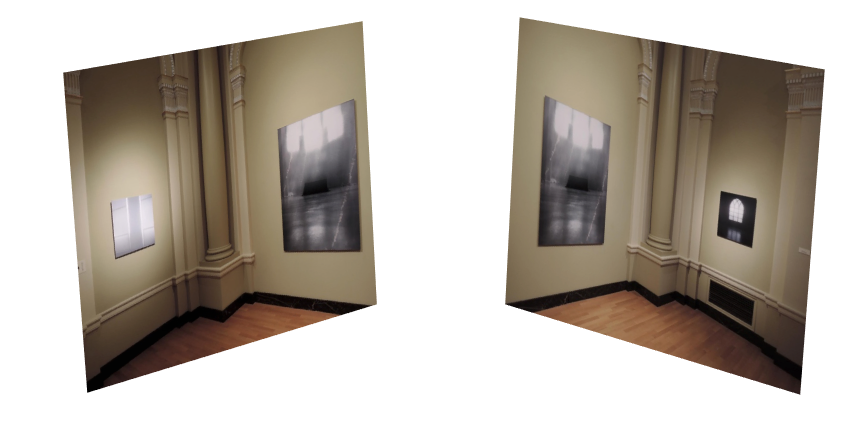 THURSDAY, NOVEMBER 19th
Tour with USF Art Appreciation Class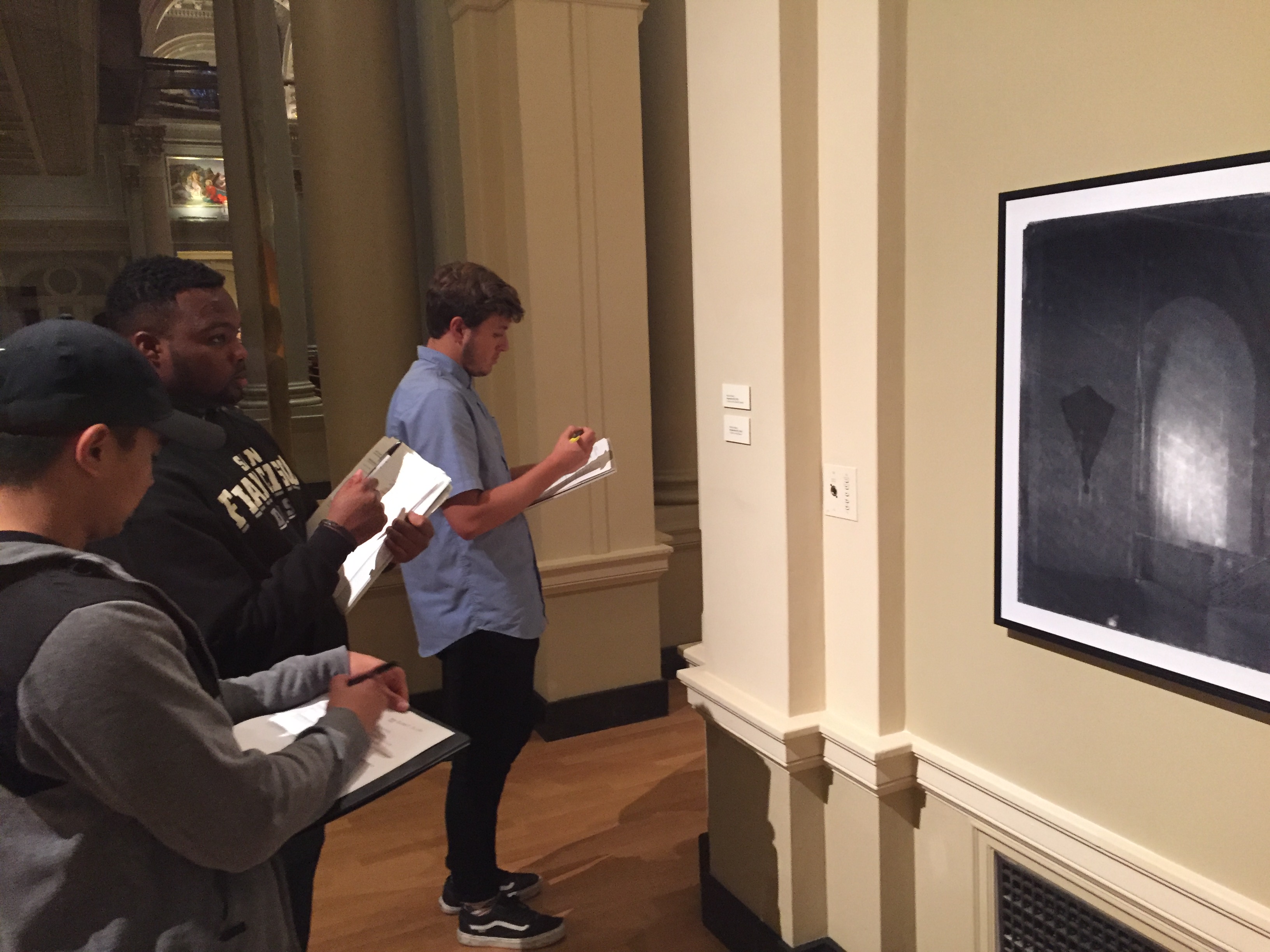 SUNDAY, NOVEMBER 1st 2015, 12 PM
A Long Night's Journey Opening Reception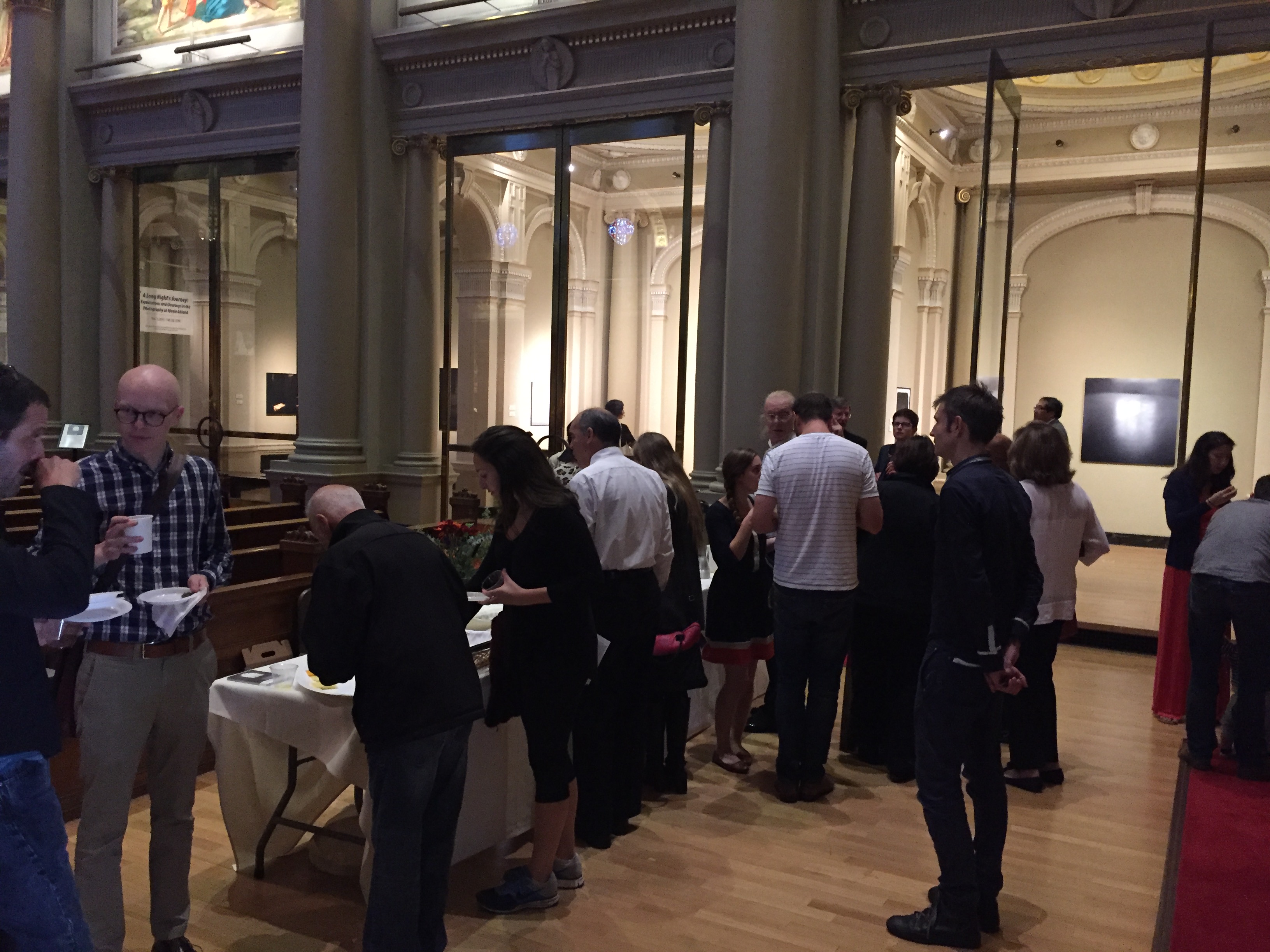 SUNDAY, NOVEMBER 1st 2015, 10:45 AM
Artist Lecture and Discussion: The Eye of Ahland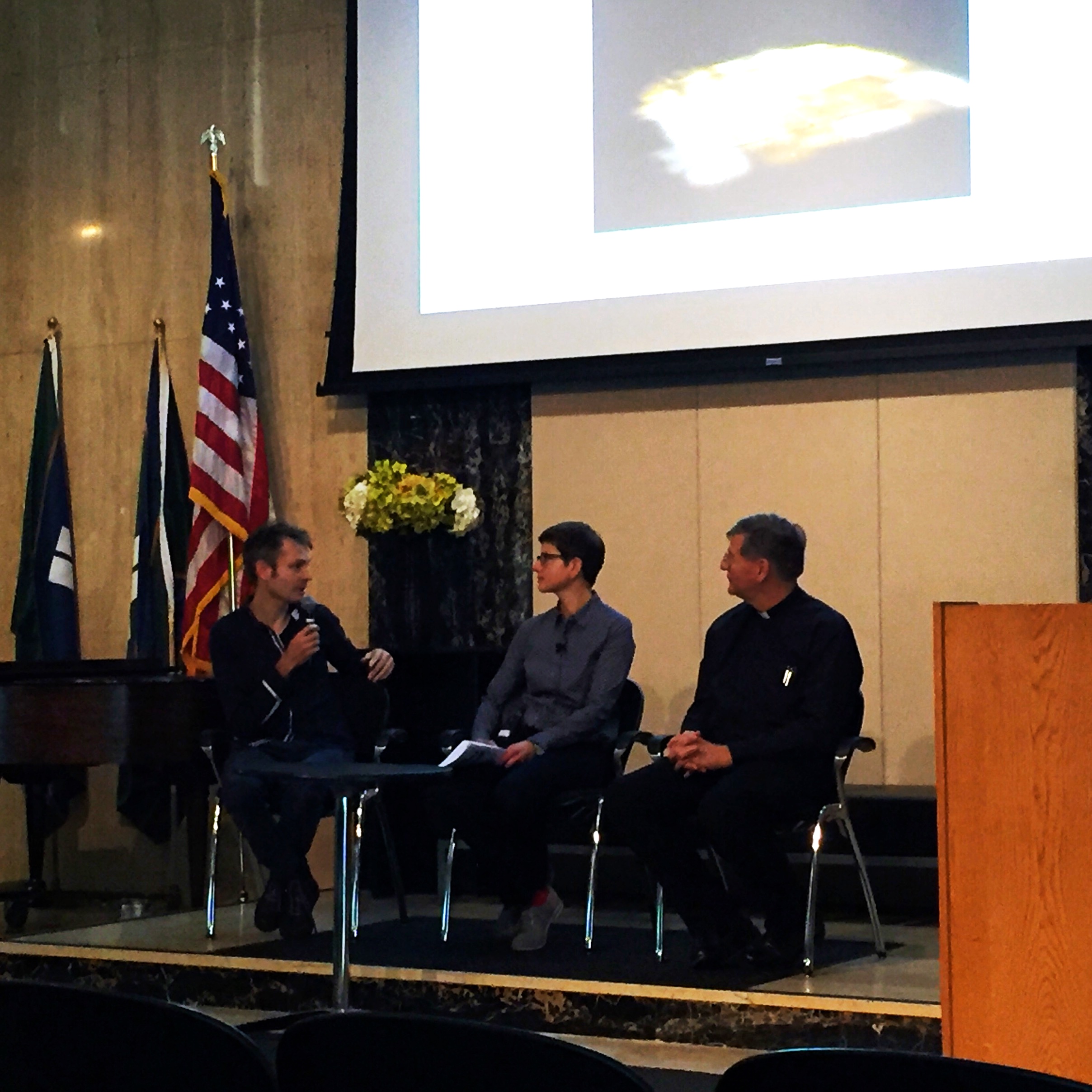 THURSDAY, OCTOBER 29th 2015
Artist soiree, hosted by Joan Hilton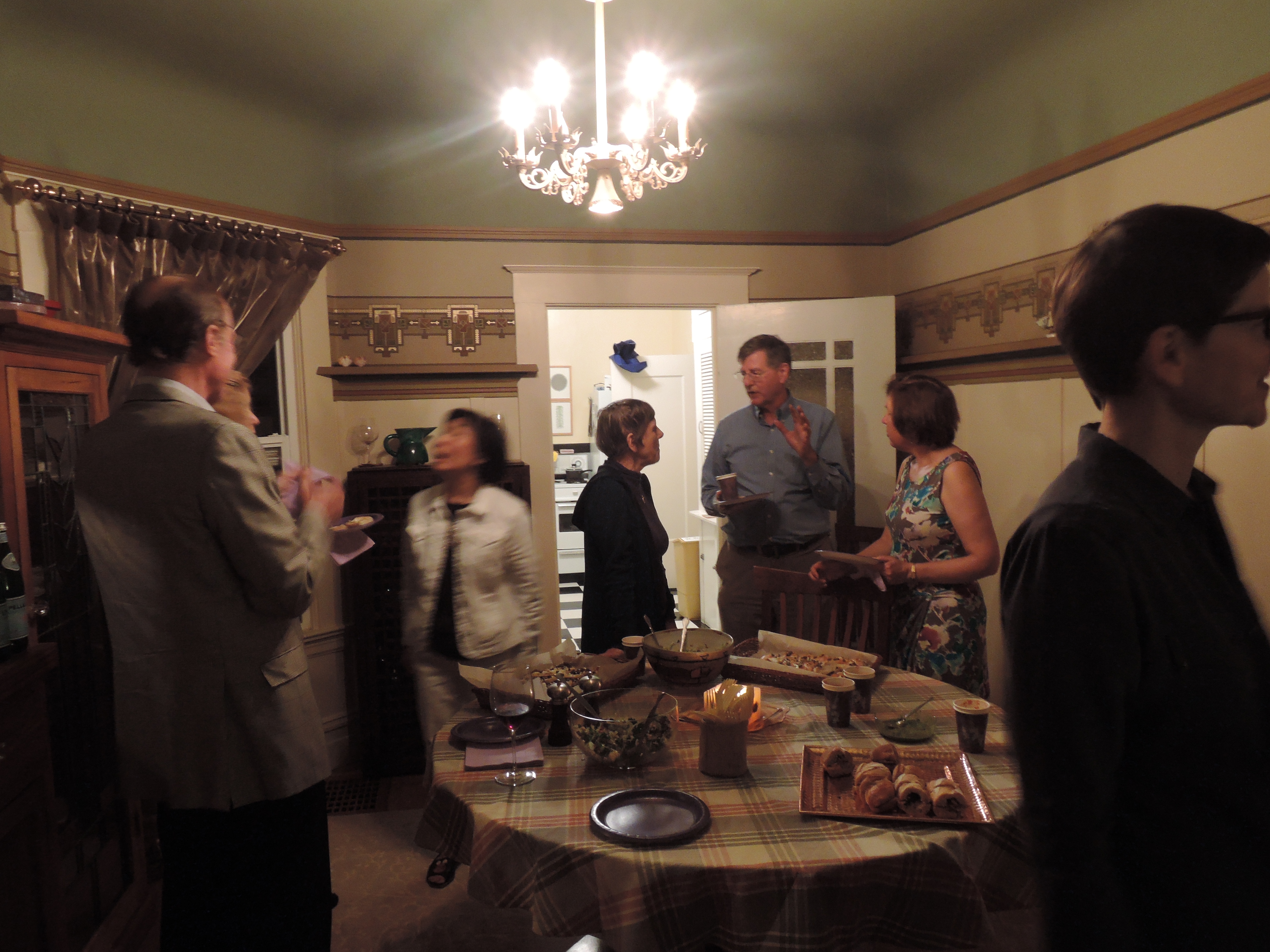 SUNDAY, MAY 17TH, 2015, 10:45AM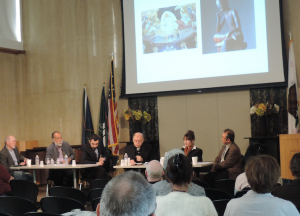 A Panel Discussion on the Art of Inter-Religious Dialogue
THURSDAY, MAY 14TH, 2015, 7PM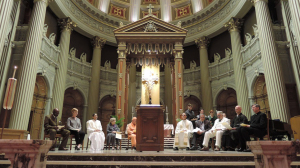 Holy Call, Holy Future
THURSDAY, APRIL 24TH, 2015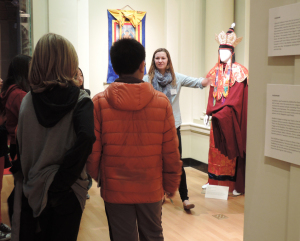 6th Grade Gallery Tour
Under Cover: Liturgical Garb as Investment in Mystery
SUNDAY, MARCH 22ND, 2015 12:30PM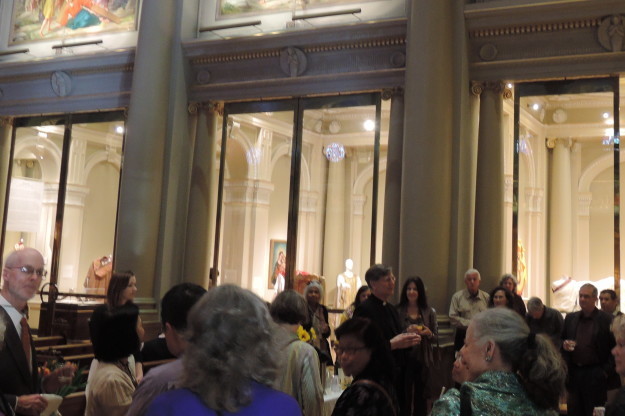 Gallery Walk-through with Co-Curator Maureen Bourbin
SUNDAY, JANUARY 11TH, 2015
Friends of the Gallery Meet Up
12:15pm to approximately 1:15pm
Location: Gallery reception area, inside St. Ignatius Church.
Join us for lively discussion to share ways that the gallery can best integrate itself with the church and the larger community. We welcome ideas or proposals for events and activities that will enrich and support creative, spiritual development.
Refreshments will be served.
Sunday, November 23, 2014 | FREE LECTURE | 10:50 am
"Recoding Sacred Objects: Manresa Gallery at the Crossroads"
Xavier Hall (just north of/behind St. Ignatius Church).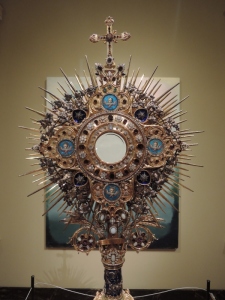 Join Manresa Gallery for a lecture exploring the topic of art and spirituality. Gallery Director, Fr. Jim Blaettler will give a talk about the current Parish Centennial themed gallery exhibition, Partial Views: Recoding Sacred Objects, in conversation with some participating artists. They will discuss how the show relates to the history of the Saint Ignatius Church and its role celebrating creativity and beauty in the arts. This event is part of the ongoing Adult Faith Formation series, and is open to the public. It is free to attend and all are welcome.
Saturday, July 26th, 2014 | 1pm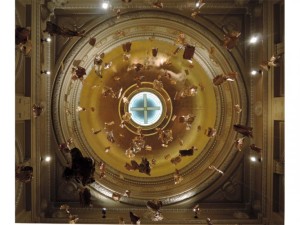 Meditations with Ali Naschke-Messing


Omar Mismar
Reverberations of Stone: Muted
Taraneh Hemami's Curated Performance Series
May 30, 2014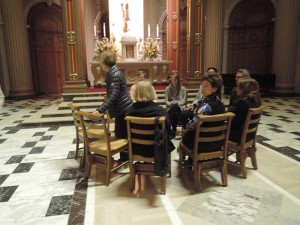 Cara Levine and Jennifer Kaufman
The Eye Never Gets Enough of Seeing, The Ear, Never Enough Hearing: Jewish concepts on the end of life
May 21, 2014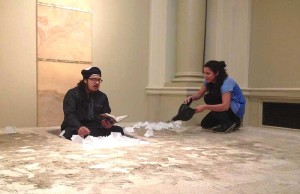 Wafaa Yasin
Occupied – Inhabited – By the Same Geometric Form – Shape
Taraneh Hemami's Curated Performance Series
May 4, 2014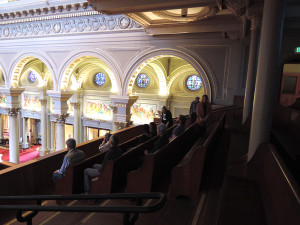 Ali Naschke-Messing – Full Moon Meditations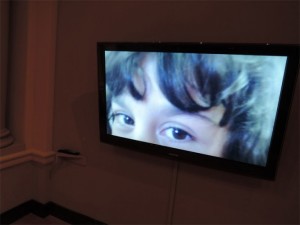 Lynn Marie Kirby – Skype Conversations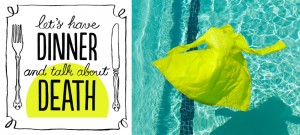 Death Over Dinner with Mel Day – April 25, 2014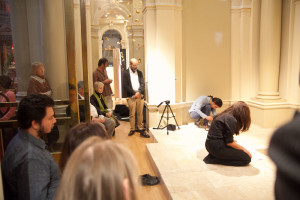 Taraneh Hemami's Curated Performance Series – Amitis Motevalli – "I Speak of Shards and Pebbles"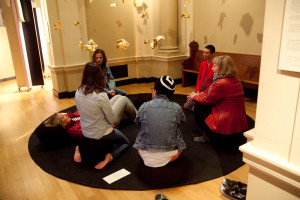 School Tours: Urban High School, CCA, & USF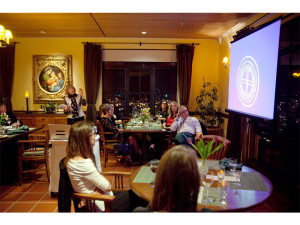 Manresa Gallery Thank You Dinner – March 2014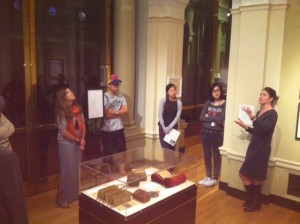 Dialogue Dinner with USF – October 2013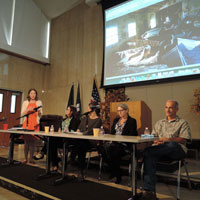 PANEL DISCUSSION for Dialoguing with Sacred Texts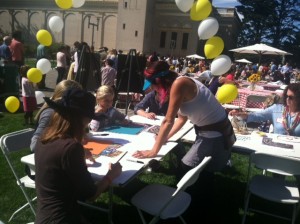 Finger Labyrinth Making Workshop

The Nomadic Labyrinth
The Nomadic Labyrinth: Installation & Blessing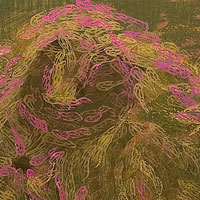 Spiritual Practices: Meditations on Faith
Spiritual Practices: A Panel Discussion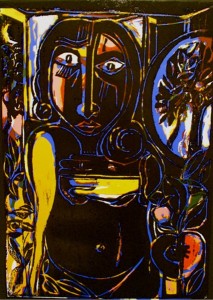 When God Created: Biblical Images by African American Artists
Africanizing Christian Art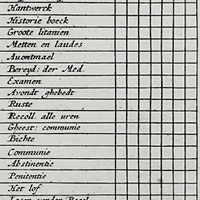 Mirroring the Saints: The Jesuit Wierix Collection from De Krijtberg, Amsterdam
Engravings for Jesuits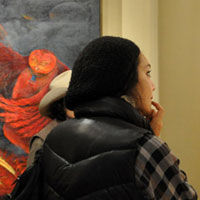 The Spirit Within: Creation, Community and Renewal in Indigenous Art
Curator's Discussion
Curator + Artist Led Tour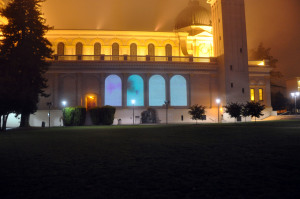 Remembering 9/11
Public Projection + Interfaith Service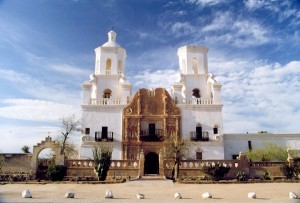 From Kino to Serra: Jesuit & Franciscan Missions
Father Kino: Missionary and Brother
This Old Church: Preservation & Conservation of California's Mission Heritage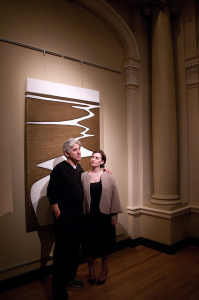 Sacred Synergies: Works by Tobi Kahn
The Art of Meditation: A Four Part Series of Zen Buddhist Meditation Sittings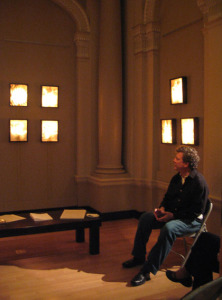 CrossOverWise
In Conversation: Andrew More O'Conner and Eleanor Dickinson
In Conversation: Eleanor Dickinson and Daniel Goldstein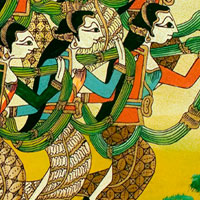 The Arts of Java and Bali: Objects of Belief, Ritual and Performance
The Hindu-Christian Dialogue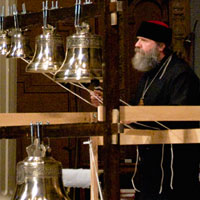 The Icon & the Iconic
Fr. Stephen Meholick, Blagovest Bell Pealing and St. John of San Francisco Men's Chorale + The Use of the Icon in Devotion
A Contemporary Look at Traditional Icons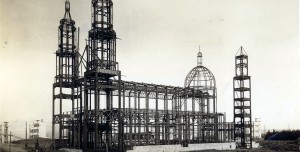 On Site/Insight
Inaugural Dedication
The Jesuits in San Francisco