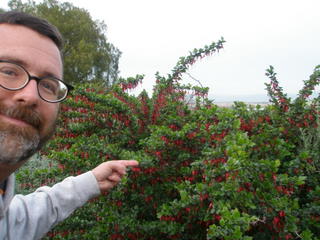 Brother Keith Warner, OFM
Keith Douglass Warner OFM is a Franciscan Friar in the Saint Barbara Province (which covers the Pacific West). He has a MA in Theology from the Franciscan School of Theology (formerly part of the Graduate Theological Union, now affiliated with University of San Diego) and a PhD in Environmental Studies from UC Santa Cruz. He serves as Senior Director of Education and Action Research at Miller Center for Social Entrepreneurship, at Santa Clara University. He designed and directs the Global Social Benefit Fellowship, a 9-month integrated formation program of action research and vocational discernment working with social enterprises. He has written extensively on Franciscan environmental ethics, and is best known in the Franciscan world for coauthoring, with Ilia Delio OSF and Pam Wood, "Care for Creation: A Franciscan Spirituality of the Earth."
For more, please visit his personal website, or read his recent article, "A Holistic Vision of Human Flourishing".