Daniel Melo

Making Out Who's Seeing You
SEPTEMBER 9 – NOVEMBER 12, 2017
Closing Reception
Sunday November 12th, 12-2pm
About the Exhibition: Over the past several months, Daniel Melo has been creating arrangements and photographs in the publicly inaccessible spaces of St. Ignatius Church: the choir practice room, the sacristy, the hallways that weave together the exterior walls of the building, and sacred spaces within. Used by community staff, volunteers, and contractors for rehearsals and daily parish business, the space is also given over to storage and preparation areas of commonplace and spiritually significant objects. The resultant images are kinetic, showing multiple interventions of the spaces and materials Melo encountered.
Making Out Who's Seeing You was provoked by Melo's interest in the charged spaces behind the altar, architecturally set apart from the Mass. Echoing the building's structural elements and tonal qualities, Melo mounted the photographs on plexiglass, floated them on walls, stacked, and layered them among the four domed alcoves. Melo's printing approach is atmospheric, signaling darkish aural shifts. The precariousness of the selected unassuming materials reverberates in his installation of the exhibition. It builds upon what Melo experienced during his summer making the work in the Church. The resulting installation is vehement in his treatment and awareness of the alcoves.
Daniel Melo Interview, San Francisco Art Institute Alumni Feature
Click HERE.
---
About the artist: Daniel Melo is an artist and musician whose practice engages photographs, sound recordings, and site-responsive arrangements guided by the unfamiliar and improvisation. Melo earned an MFA from the San Francisco Art Institute and a BA in English Literature from Kenyon College. Upon completion of the MFA, he received the 2015 New Genres Outstanding Graduate Student Award at the San Francisco Art Institute returning shortly thereafter to Buenos Aires to participate in a residency and two exhibitions. Melo has shown in New York, San Francisco's SF Camerawork, and Buenos Aires spaces Mite, Big Sur, and La Ira de Díos. Melo has curated exhibitions for the Paul Sack Gallery and his San Francisco apartment. He's currently in his second year as an Affiliate Artist at the Headlands Center for the Arts in Marin County, California.
Daniel Melo website
Daniel Melo CV
Gallery Hours: Thursday and Friday 1 – 5pm
Sunday 9am – 2pm, between Masses & by appointment (415.205.6443)
For press inquiries: manresagallery@gmail.com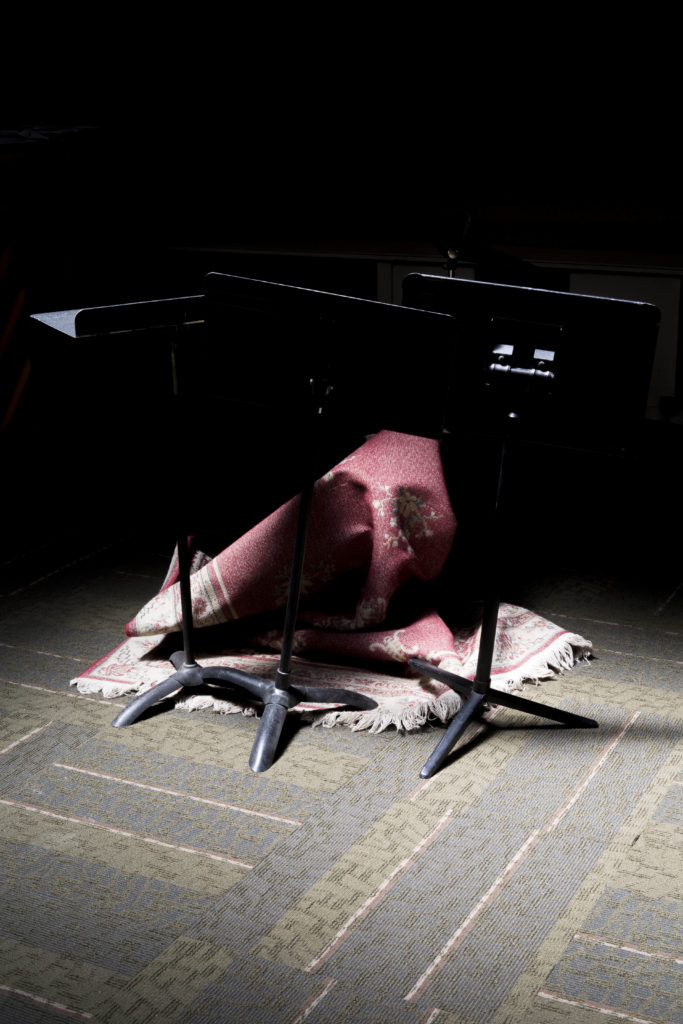 Daniel Melo, Ways In, 2017, Inkjet print mounted on dibond, 30 x 20 in (76.2 x 50.8 cm). Courtesy of the artist.