Daniel Melo

Making Out Who's Seeing You
September 9 – October 15, 2017
Over the past several months, Daniel Melo has been creating arrangements and photographs in the publicly inaccessible spaces of the St. Ignatius Church: the choir practice room, the sacristy, the hallways that weave together the exterior walls of the building, and the sacred spaces within. Making Out Who's Seeing You is an exhibition specific to St. Ignatius Church's Manresa Gallery, provoked by an interest in the unassuming, yet charged spaces that exist behind the altar, architecturally set apart from the holy practice of the Mass. The images are playful, showing precarious arrangements of propped, balanced, leaning things found here. The photographs are mounted on plexi glass, floated on the walls, stacked, layered, and set within four domed alcoves. The installation is activating in its quietude—a hint at the unknowable to invite the curious.
Please join us:
Opening Reception
Saturday, September 9th, 6 – 8pm
Closing Reception
Sunday, October 15th, 12 – 2pm
For more on the artist, visit Daniel Melo's website.
Daniel Melo CV.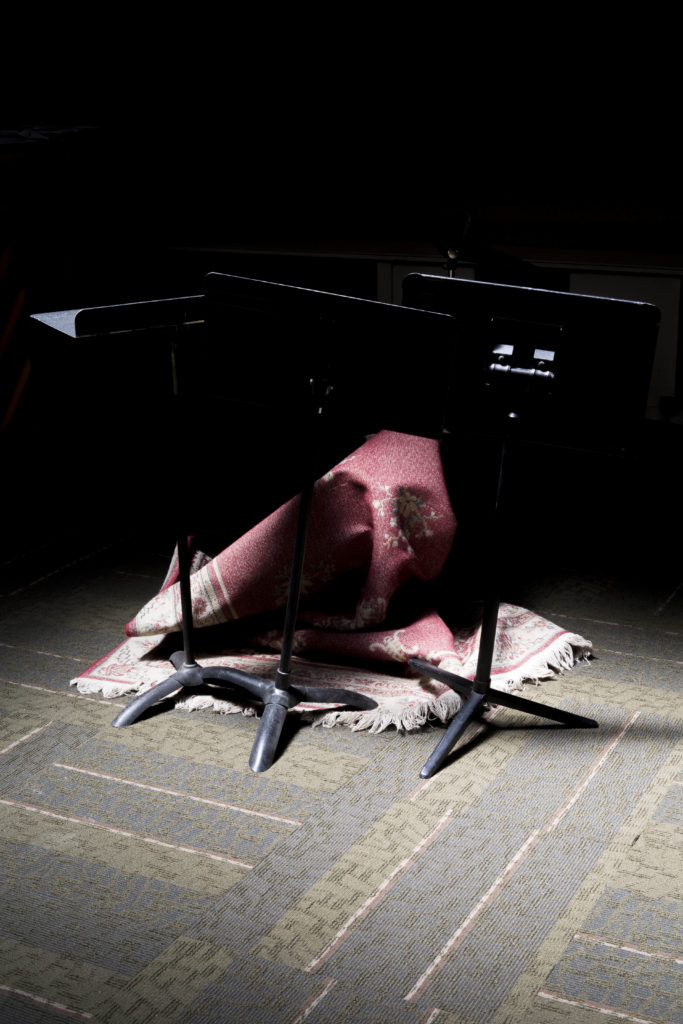 Daniel Melo, Ways In, 2017, Inkjet print mounted on dibond, 30 x 20 in (76.2 x 50.8 cm). Courtesy of the artist.